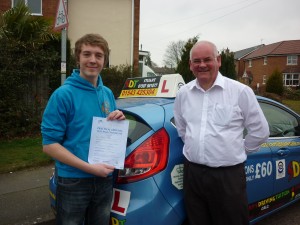 Stuart is a very patient man that never gets annoyed at anything you do. He never shouts, only talks, for me this was great because it was like a mutual respect that we held between us.
Another thing that I really liked about Stuart's teaching style is that he wouldn't tell you where you went wrong he would give you a chance to talk and think through what mistakes you had made before telling you. Again this suited my learning style and things seem to sink in more when you think them through yourself rather than being spoon fed information.
Stuart is reliable and always keeps appointment times. He gives you an appointment card so that you can't forget when your lesson is, this proved handy on many occasions for me during my time of learning.  I passed my driving test first time with only one driving fault thanks to Stuart's unique teaching style.
After my enjoyable experience my cousin is now learning to drive with Stuart.