Staffordshire County Council Pass Plus Extra Scheme
I am pleased to be on the panel of Staffordshire County Council's Registered Driving Instructors.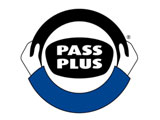 Staffordshire County Council operate a Pass Plus Extra scheme, which provides you with an extremely informative workshop and substantial discount on the price of the Pass Plus course when taken with a Pass Plus Extra registered driving instructor. With the discount, the 6-hour course will cost you just £70 (save £70)
The workshops are held regularly, dates and locations can be obtained by contacting Staffordshire Safe Roads Partnership on 0300 111 8012 or click HERE to find out more information about Pass Plus, Pass Plus Extra scheme, apply for subsidy and book a Pass Plus workshop.
After you have completed the Workshop, please contact me to arrange your 6-hour Practical Pass Plus Driving Course for just £70.