The risk of catching coronavirus (COVID-19) is currently rated as low, according to the government. However, it is important to be aware of the official guidance for businesses, which we have outlined below.
If you are worried about symptoms, call NHS 111. Do not go directly to your GP or other healthcare environment.
Signs and symptoms of COVID-19
Cough
Difficulty in breathing
Fever
What to do if you or one of your member of staff or pupils becomes unwell and believe they have been exposed to COVID-19
If the person has not been to specified areas in the last 14 days, then normal practice should continue.
If someone becomes unwell and has travelled to China or other affected countries, the unwell person should be removed to an area which is at least two metres away from other people. If possible find a room or area where they can be isolated behind a closed door. If it is possible to open a window, do so for ventilation.
The individual who is unwell should call NHS 111 from their mobile, or 999 if an emergency, and explain which country they have returned from in the last 14 days and outline their current symptoms.
Specified areas
People who have returned from Hubei Province, including Wuhan, in the last 14 days should call NHS 111 for advice and self-isolate whether they have symptoms or not.
Advice is in place for what to do if you have returned in the last 14 days from specified countries or areas. This is updated on an ongoing basis.
Preventing spread of infection
Public Health England (PHE) recommends that the following general cold and flu precautions are taken to help prevent people from catching and spreading COVID-19:
Cover your mouth and nose with a tissue or your sleeve (not your hands) when you cough or sneeze. See Catch it, Bin it, Kill it
Put used tissues in the bin straight away
Wash your hands with soap and water often – use hand sanitiser gel if soap and water are not available. See hand washing guidance
Try to avoid close contact with people who are unwell
Clean and disinfect frequently touched objects and surfaces
Do not touch your eyes, nose or mouth if your hands are not clean
Face masks for the general public are not recommended to protect from infection, as there is no evidence of benefit from their use outside healthcare environments.
Further information is available on the PHE blog and NHS.UK.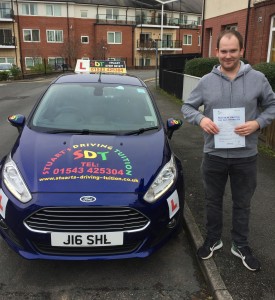 Thanks for all your help Stuart wouldn't have passed without your help 3rd driving instructor by far the best would recommend to anyone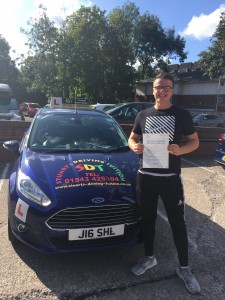 Stuart in the past 10-11 months has really helped me come far in my driving capabilities, he's always been down to earth and helped me achieve everything I could ask for out of a driving instructor, He taught me so well In fact I managed to pass with 0 Faults! On my first time! Couldn't recommend enough, Thank you so much Stuart.
Thanx stuart for all the lessons and getting me through my driving test. thankyou very much( suphisara Mcevilly).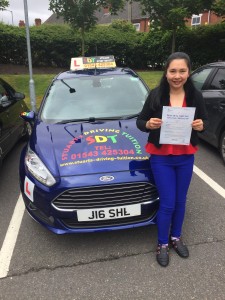 (M James) My wife (Suphisara) has had driving lessons with Stuart. She has recently past her driving test. Stuart comes highly recommended by us. He has many years experience, a real nice guy. Best in area as far as we're concerned, if you want driving lessons give stu a call you won't be disappointed. Thanx for all the lessons and getting Suphisara through her driving test.